Liveaboard Trips In Red Sea With Diving Star
The liveaboard trips are the meaning of real diving adventures. Joining the liveaboard trips you have an opportunity to see wild marine life, huge amount of animals that are living in deep sea and far away from the shore. The most popular and amazing wrecks are available only for liveaboard trips. You can gain great experience of living in the open sea in large comfortable boat for 3-14 days and face the adventures on it.
The meaning of the liveaboard trip is an a " week in heaven ". Just in one week all the divers, that are join the trip, will become a friends and a big diving family ( the places are limited ). We are big comunity to join, with open hearts and minds, with warm hospitality, exchanging the experience, gain new knowledge, express the feelings and live it together.
The liveaboard boats are similar to the hotels, big comfortable and equipted with seperated bedrooms, that included bathrooms, toilets, air conditions, TV, etc. All boats are equiped with first aid kit, satelites, radio stations,etc.
You will have full service included. Our shefs will prepare breakfasts, lunches and dinners for you every day, while you will join diving adventures. Snacks are provided too.
We will have 3-4 dives per day in different dive spots.We will move daily from place to place to see as much as we can. In the end of the day we will move to the places for sleeping and resting.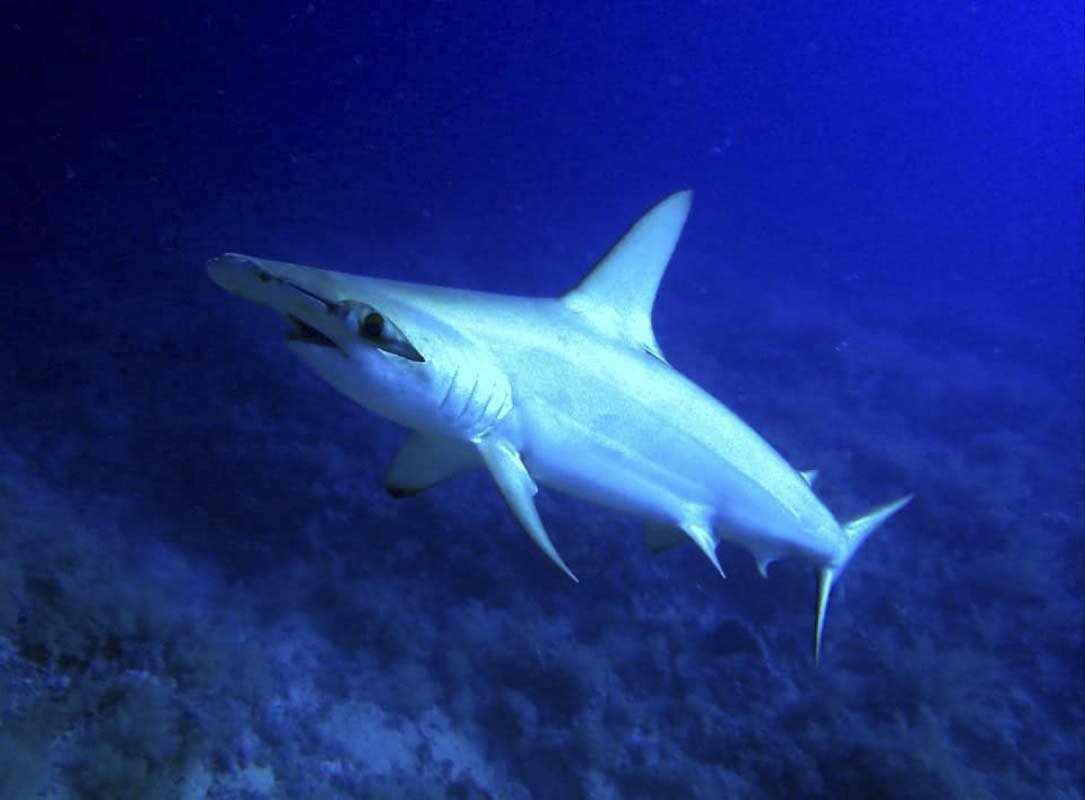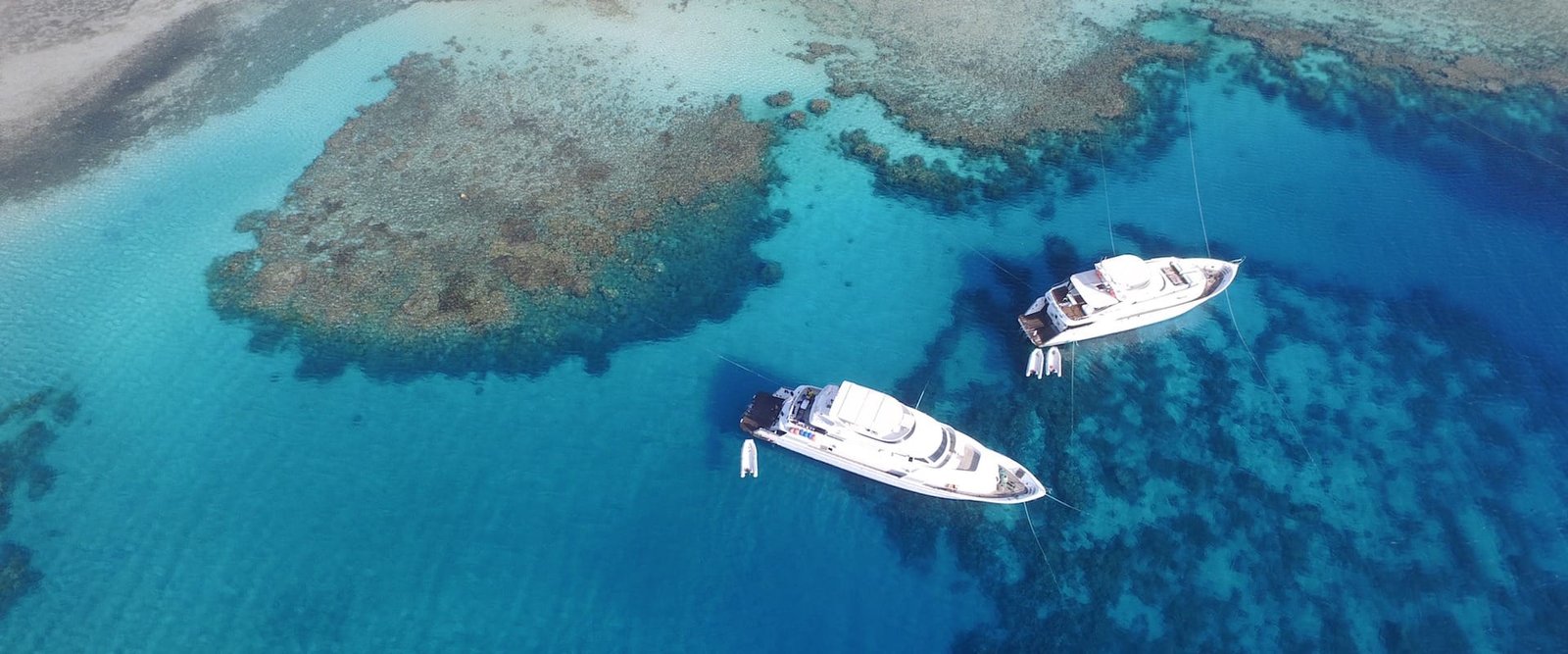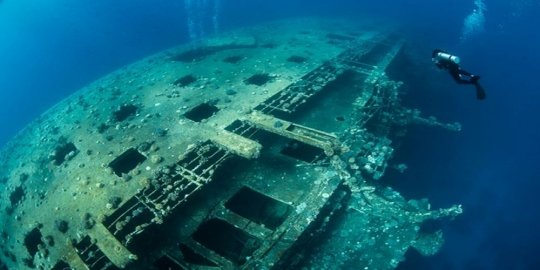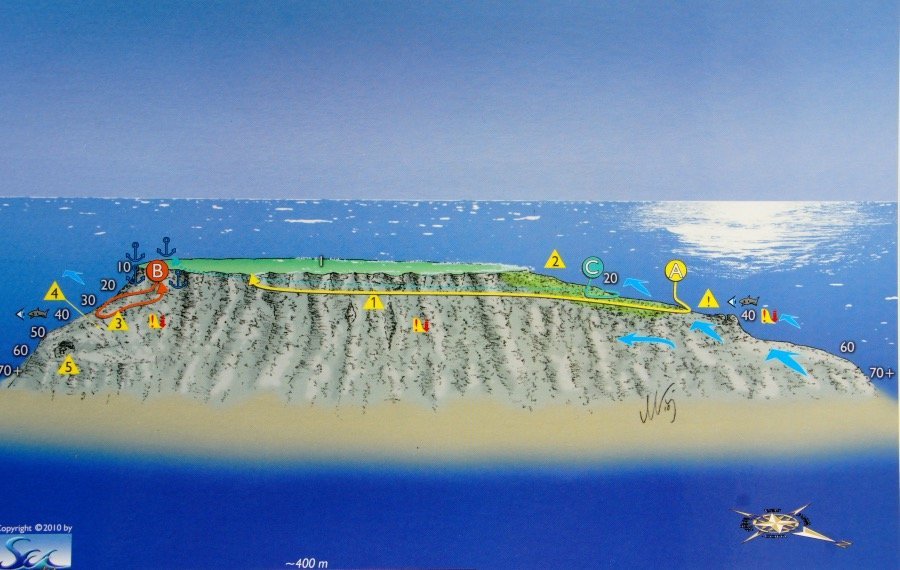 South of the Red Sea
the Red Sea shimmers as an example of dedicated environmental conservation. The success of the region's sea life is largely thanks to conservation efforts implemented in the early 1990s. The Egyptian government is planning further expansion of their conservation effort, which is good news for scuba divers, like you!
On liveaboard diving safaris in the Red Sea from Hurghada and further south, the weather plays a slightly more prominent role but rewards scuba divers with awesome visibility, sheer walls, lots of wrecks and pelagic action in droves. Characteristic of the region are sheltered reefs and towering pinnacles, a favourite habitat of a diverse shark populations. Dark clouds of schooling reef fish, swarming snappers and heaps of surgeons also abound. Divers speak in hushed tones of sites such as The Brothers, Elphinstone, Daedalus, St John's and Sudan.
From Hurghada down to St. John's, the south and deep south of Egypt's Red Sea possess an abundance of liveaboard-only dive sites, each fascinating in its own right and offering something different.
The Brothers are among the most beloved places in the Red Sea, despite being only accessible by Egypt liveaboards and in an exposed location. Flourishing soft and hard coral growth overwhelms sheer walls where many pelagic fish dominate the blue. [More details on these dive sites: Brothers.
Due to its remote location, Daedalus Reef is a pristine site and one of the best to visit on Red Sea diving cruises. Currents, while occasionally trying, mean predators such as trevally, tuna and hammerheads are common visitors along with the less commonly sighted thresher sharks. [More details on these dive sites: Daedalus.
In the most southerly of Egyptian waters, the St John's Reefs system is riddled with tunnels and swim-throughs as well as shallow reef flats and steep walls. It therefore provides something very different from many other areas of the Red Sea. There is a great mix of pelagic action here as well as vibrant reef life. [More details on these dive sites: St. John's.
North of the Red Sea
With fascinating natural seascapes and underwater environments, surrounded by towering red mountains and vast expanses of arid desert, the Red Sea is one of the most popular liveaboard diving destinations on our planet. As interesting as it is unique, the Red Sea is a body of water in the form of a cul-de-sac, resulting in an array of unusual marine life indigenous to the region.
In the north, Egypt's Sinai Peninsula provides the opportunity to discover sun, sand and sea. With Sharm El Sheikh as your base, Red Sea liveaboard diving cruises to the well-known Ras Mohammed National Park are quick and convenient. Unparalleled diversity with an abundance of coral growth and prolific marine life is the park's hallmark.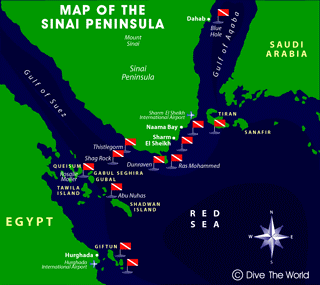 The peninsula stretches from Ras Mohammed all the way to the Straits of Tiran. Within this area the reefs are healthy and vibrant, with an abundance of coral reef fish and invertebrates, the likes of octopus, cuttlefish and squid. Wrecks are the main attraction including the Dunraven and the spectacular and world-renowned SS Thistlegorm. The dive sites are full of life with the headlines being stolen by hawksbill turtles, sharks and even dolphin sightings.
The Thistlegorm is the best known and most popular wreck in the Red Sea and with good reason. She sank with a large inventory of wartime supplies many of which can still be seen today in their watery home: jeeps, motorbikes, rifles and more! [More details on these dive sites: Thistlegorm].
Ras Mohammed National Park is some 20 km south of Sharm El Sheikh and it is the most popular national park in Egypt, consisting of numerous different dive sites. Including sites such as Yolanda Reef and Anemone City, Ras Mohamed is characterised by a spectacular array of reef and pelagic fish, diverse coral reefs and luxuriant sea walls. [More details on these dive sites: Ras Mohammed].
The Northern Wrecks are a wreck diver's dream come to life with all the choices laid before you. Choose from the wrecks of the Thistlegorm, Giannis D, Chrisoula K, Carnatic, Kingston, Rosalie Moller and the Dunraven, or simply take your time and do them all on one great cruise.
107 Abu Ramada Street - Beside Meraki Hotel