Scuba Diving in Hurghada
Scuba Diving in Hurghada to your Heart's Content! Explore a range of dive sites around Hurghada with our daily dives. In addition, become part of our Diving Star family for life
Scuba Diving in Hurghada
Scuba Daily Diving in Hurghada programs to any professional divers who would like to join us on our dives.  So, the number of times you would like to venture with us is entirely up to you.
Each day will include a trip to two different Diving sites in Hurghada. The location is decided on the day, however it may change depending on the weather conditions and the experience of the divers on-Board.
For the Divers who book with us diving packages in Hurghada we also ensure that no Diving sites will be repeated because we aim to make all your dives as unique as possible.
Additionally, you can bring your own Diving Equipment or rent it from our center for a fee of 20 euros per day.
Diving in Hurghada - Egypt
Hurghada boosts over 40 dive sites for you to explore with a range of diverse terrains. Therefore you will never be bored of the Red Sea! Firstly we offer 2 dives from our boat; Sweet Maya. Secondly, we provide drift dives from our Zodiac.
Extra Dives:
In addition, if you would like to customize your daily dives you can. For 25 euros extra you can add a third dive to your daily dives.
Diving In Hurghada Prices:
| Diving Packages | Total Dives | Price |
| --- | --- | --- |
| 1 Day Diving | 2 Dives | €50 |
| 2 Days Diving | 4 Dives | €90 |
| 3 Days Diving | 6 Dives | €130 |
| 4 Days Diving | 8 Dives | €170 |
| 5 Days Diving | 10 Dives | €205 |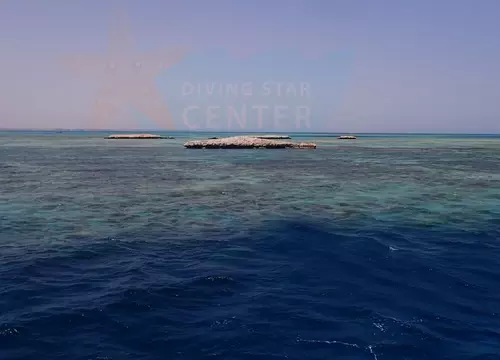 Dive Site El Fanadir:
Conditions: good for most conditions with protected moorings in the lagoon and along whe west side. this site is ideal for all levels of diver and excellent for all levels for training.
Location: Around 30 mins from central Hurghada
Depth: 0-12m main reef leading to a sheer, drop-off at 20-30m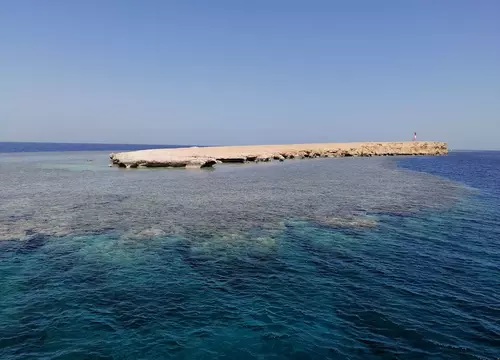 Dive Site UMM Gamaar:
Conditions: somewhat exposed to weather since located in open sea. some experience is required for the deep wall dive.
Location: Around 90 mins from central Hurghada
Depth: 0-30m at the plateau transforming to a deep wall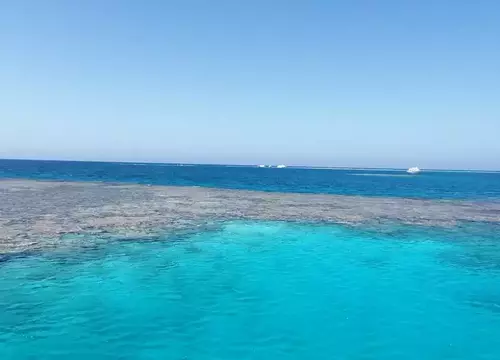 Dive Site Shaab Sabina:
Conditions: Sheltered from the wind behind the reef, this site suits any level of divers and training, but beware the possibility of strong currents.
Location: Around 70 mins from central Hurghada
Depth: 8-16m at the plateau transforming to a deep wall
DESCRIPTION
1 Day – 2 Dives
Duration: 08:00 – 16:00
Certified divers only
One day on board includes two dives with our dive guides.
Price INCLUDED
Vegetarian/Vegan options are also available (please notify staff in advance.) Please inform staff before your arrival if you have any allergies we should be aware of. 
Lunch break between the dives.
Transportation from and to any Hotel inside Hurghada
Hot Drinks All Day
Fresh Water
pepsi / Coca Cola
NOT INCLUDED
Transportation from Makadi or El Gouna or Sahl Hasheesh extra 25€ per car
Dive Equipment : €20 Per Day
What do you need?
For your daily dive experience you only need to bring your bath suit and a towel. Everything else is provide by us!
Covid-19 Update
We would like to announce you, that Diving Star center received the certification from Ministry of Health and Chamber of Diving and Water Sports to provide you with our services.
Diving Star would like to assure you, that we care about safety of each of you and would do all our best to provide you with safe and unforgettable diving experience.
We will reopen our doors for you from 1st of July 2020.
After the long vacation, with big pleasure, we are waiting to see you again with our Diving Star Family.
Sincerely,
Diving Star team.
Transportation time
The Transportation time depends on the distance of your hotel and the numbers of guests. Nevertheless, this will be decided as soon as your reservation is confirmed. In the morning, pick up is between 06:45 and 08:45. In the afternoon, drop off is between 15:00 and 17:00.
Room Number
For  added security we may ask you to tell us the room number of your hotel. This acts as a secret code between you and the driver. We may also ask for a phone number incase we need further communication with you. 
Book your Daily Dives online today
Once you book your Daily Dives in Hurghada Red Sea online you will recieve a confirmation email from us in just a few hours. Our friendly staff will answer all your questions and be on hand throughout your booking until the day you arrive. Furthermore they will also provide the pick up time. You can also provide us with an dietry needs of allergies so that we can make the approipriate preparations.
Payment process
You don't need to pay online to book your reservation, because all payments are made upon arrival on the boat the first day of your daily diving package. We accept credit cards or cash preferably in Euros.
107 Abu Ramada Street - Beside Meraki Hotel