Diving in Hurghada, Egypt with Diving Star
Diving in Hurghada with Diving Star: An Unforgettable Underwater Adventure
Located on the Red Sea coast, Hurghada is one of Egypt's premier destinations for scuba diving. With its warm waters, clear visibility, and abundant marine life, it's no wonder that thousands of divers flock to the area every year. Whether you're a seasoned diver or just starting out, Diving Star in Hurghada offers something for everyone.
One of the reasons why Hurghada is such a popular diving destination is its location. The Red Sea is famous for its diverse and abundant marine life, which ranges from colorful tropical fish to large pelagics, like manta rays and whale sharks. The waters are also known for their clear visibility, which can reach up to 30 meters on a good day. This makes Hurghada an ideal location for photographers, who can capture stunning underwater images.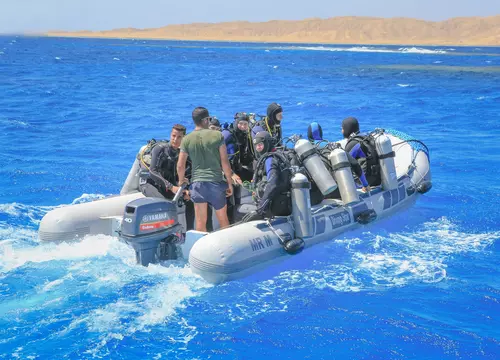 Diving in Hurghada
Diving in Hurghada programs are suitable for any professional or new divers, who would like to join us on our daily diving adventure trips in Hurghada – Egypt.
All dives will be done from our Daily Boat and we also use our Zodiac boat in the image for the best drift diving experience.
Program starting everyday at 8:00AM till 3:00PM or 4:00PM Depends on how far the dive site is, also Daily Diving trip include transportation from and to any hotel inside Hurghada Including: Lunch on board, hot & soft drinks.
Diving-Star instructors choose 2 different dive sites from over 40 dive sites available, the locations also vary depending on the level of divers and the weather conditions of the day. Therefore these factors are considered to select the most appropriate locations for each diving trip.
Generally we try to keep our diving locations as diverse as possible and group our divers in teams based on experience.
If this is your first diving experience or you are new in diving, please check our Introduction Dive page.
The number of times you would like to venture with us is entirely up to you, however if you would like a rich and intensive experience, we highly recommend you to choose one of our Daily Diving packages in Hurghada – Egypt.
Diving Course in Hurghada
Diving Star is a PADI certified Diving school (Registration number: S27699)
Diving Star School in Hurghada Egypt offer a wide variety of courses from Open Water, Advanced diver course all the way to DiveMaster Courses.
with any course you will book with us you will get free transportation from and to any hotel inside Hurghada, lunch, hot& soft drinks on board.
All courses will be done from our Boat.
Furthermore, Diving Star provides a diverse team of highly trained and professional instructors in Hurghada. As a result, we are able to guide you through various dive courses. Such as deep dive, Nitrox and wreck dives.
The instructors organize your course schedule with great attention so that you will feel confident and eager.
will also supply you with all the training and manuals (Available in multi Language) you need to qualify for all aspects of the course in a safe and enjoyable environment.
PADI certified Diving School
Diving Star Diving Center in Hurghada Egypt follows all PADI protcol, health and safety. For this reason we have received recognition from PADI as a qualified and sanctioned PADI Organization PADI Dive Resort.  Check out our certification or search for Diving Star, Diving Center in Hurghada through PADI with our unique registered number 27699.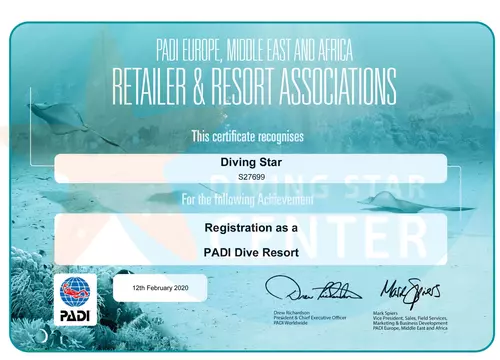 Health and Safety
Your safety comes first and foremost, all Diving Instructors and Dive masters are trained in first-aid
All our dive boats have a radio, first-aid box, life vests and oxygen. In order to prevent diving accidents, it is imperative, that you follow the instructions of our Diving Instructors and the safety guidelines of our Diving Center.
Diving Star Certificates :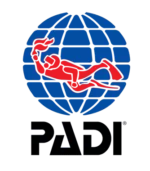 107 Abu Ramada Street - Beside Meraki Hotel