Introduction Dive in Hurghada - Egypt
Enjoy The Silent world and Voice of Bubbles
Introduction Dive for the first time in your life!
Have you ever wondered what it is like to breathe underwater? But you're not quite ready to jump straight into a certification course. Well, discover scuba is for you, Diving Star provides this program from our diving boat, along with all the equipment and the professional guidance of our fully qualified PADI dive masters, so you can experience firsthand the new world that lies just beneath the surface of the sea.
If you enjoyed your experience with us and decide that you want  to move to the next level and qualify as a professional diver, we also provide a variety of PADI courses from Open-Water to Dive Master (see Courses).
Name : Sonia 
"Amazing day with Diving star!"
We had an incredible time with the Diving star crew on Sweet Maya boat. It was our first ever diving experience,and they made it incredible. THE BEST value for money you'll find in Hurghada. We paid around 75 usd for two for a whole day of swimming, tanning, snorkeling and, of course, diving. The price includes:
-transfer from/to your hotel
-introduction for newbies on board
-2 dives, 20 minutes each with an instructor (go for Mahmoud, he's super awesome) in 2 locations the boat will go to
-all equipment included, plus you can use the masks and fins in between dives for snorkeling 
-lunch on board
If you're not into lazy type of vacation, or you're bored of laying around on the beach all day, you should definitely go for this trip. Diving is easy and fun with these guys!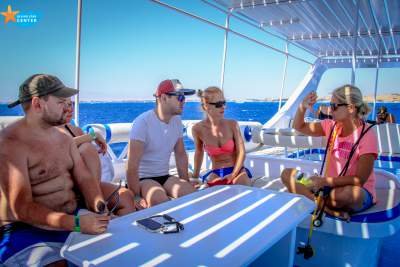 aga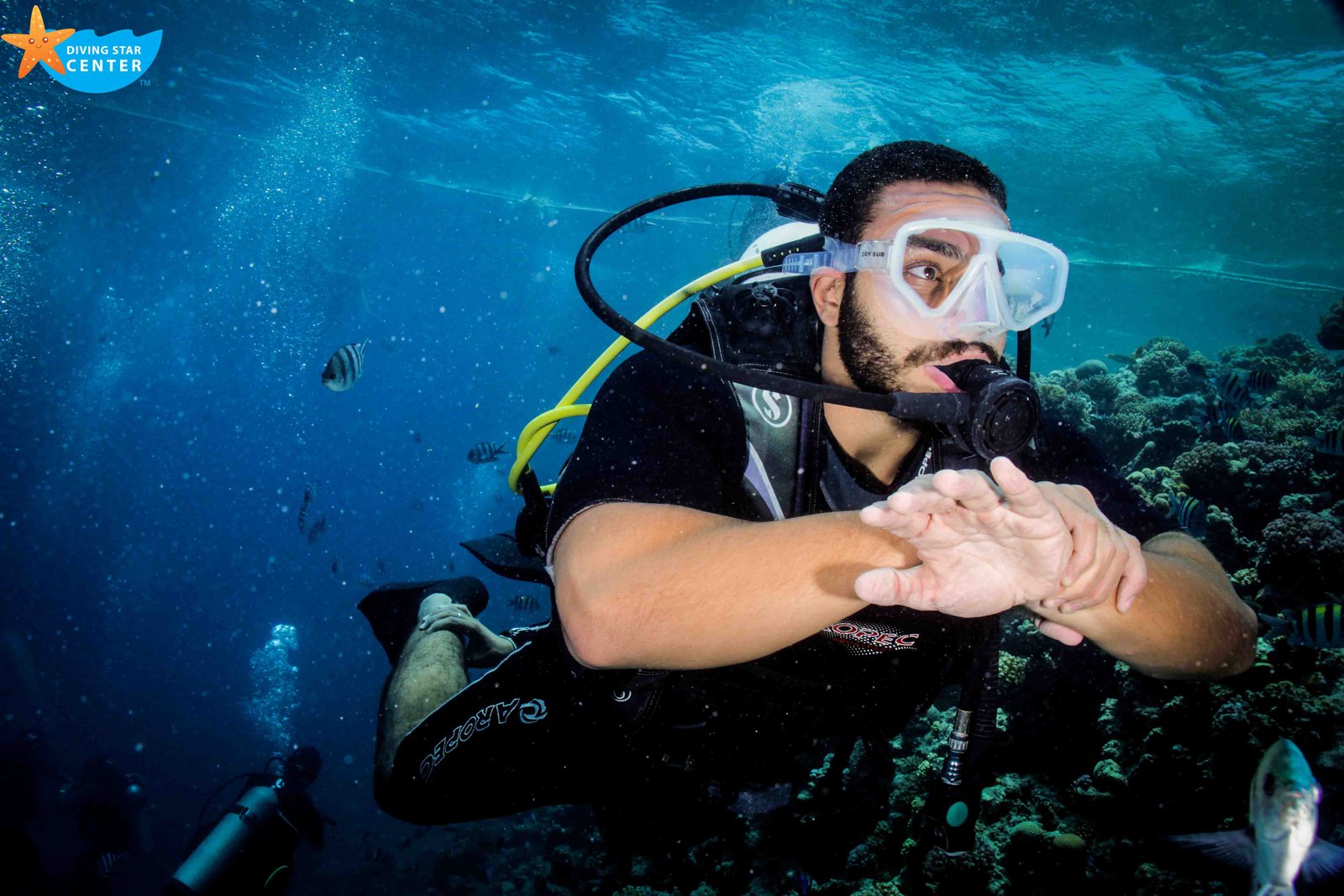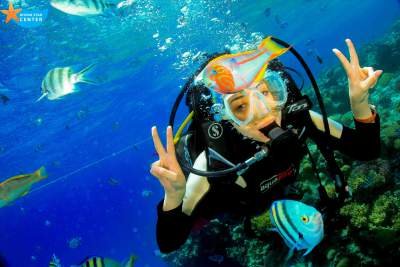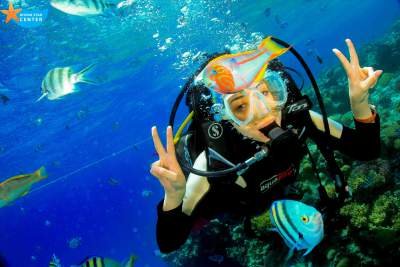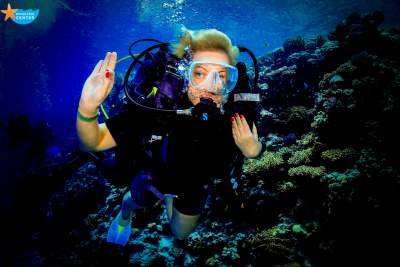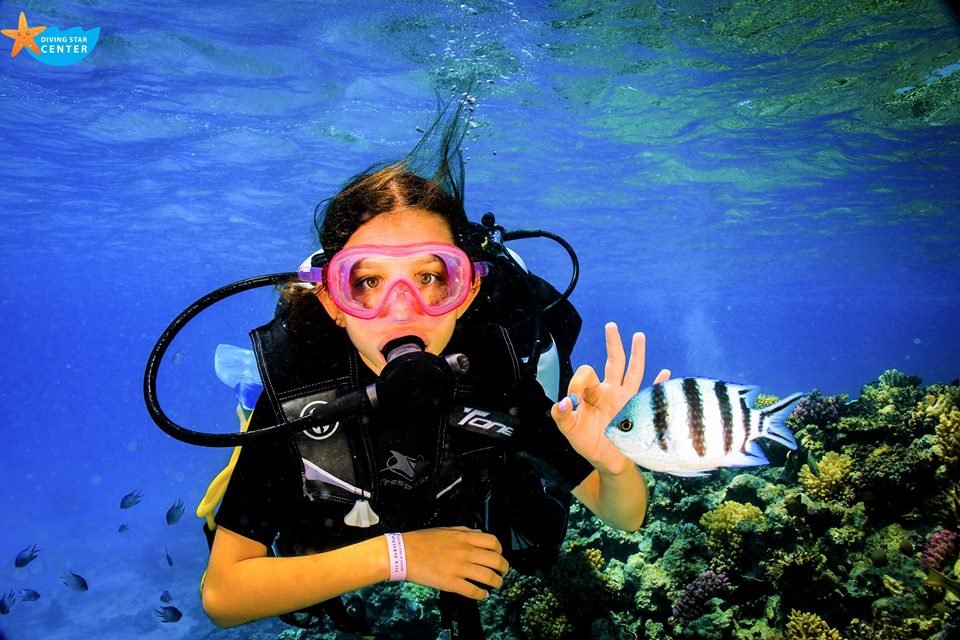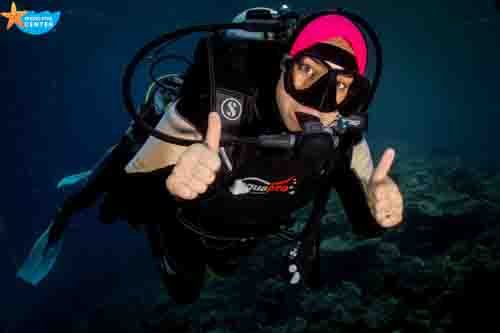 DESCRIPTION
Discover scuba diving for the first time in your life! You'll learn how to use scuba equipment and you'll get a quick and easy  introduction and learn what it takes to explore the underwater world.
The instructor gives a briefing before each dive.
Includes two dives with our dive instructor. Each dive is 20 minutes.
The maximum depth is 7 meters. Minimum age is 10 years.
Launch break between the dives.
INCLUDED
Vegetarian/Vegan options are also available (please notify staff in advance.) Please inform staff before your arrival if you have any allergies we should be aware of. 
Free usuage for our dive equipment
 Dive instructor included
Transportation:
Free Transportation for hotels in Hurghada
transportation form makadi or el gouna or sahl hashish extra 25€ per car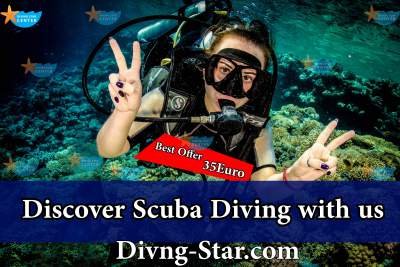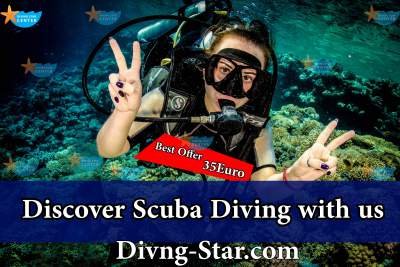 Book Now
You don't need to pay online to book your reservation, because all payments are made upon arrival on the boat the first day. We accept credit cards or cash preferably in Euros.
Transportation time
The Transportation time depends on the distance of your hotel and the numbers of guests, this will be decided as soon as your reservation is confirmed. In the morning this will be between 06:45 and 08:45, in the afternoon this will be between 15:00 and 17:00.
Room number
For a Transportation we may ask you to inform us about your hotel  room number
What you want to bring with you:
towel and swim wear
107 Abu Ramada Street - Beside Meraki Hotel