Diving Course in Hurghada
Diving Star we provide the most popular courses starting from PADI OWD all the way to Dive Master and Specialty Courses in Hurghada.
Diving Course in Hurghada - Diving School:
Diving courses are designed to help you master the art of scuba diving and explore the beauty of the Red Sea.
If you're looking for the best diving course in Hurghada, look no further than Diving Star. Our experienced instructors are certified by PADI, and we offer a wide range of courses suitable for divers of all levels. From beginners to experienced divers, we have something to suit everyone.
Diving courses in Hurghada include Open Water courses, Advanced Open Water courses, and PADI Specialty courses. We also offer Junior Open Water courses for children aged 10-14. Our courses are taught in small groups to ensure personalized attention and a comfortable learning environment.
At Diving Star, we understand that language can be a barrier for some students. That's why we offer PADI manuals in multiple languages to make sure everyone can understand the course materials.
We also offer free transfers to and from the boat, and all of our courses include a hearty lunch on board. Our instructors are dedicated to providing hands-on support so you can feel confident and comfortable during your diving course in Hurghada.
Choose your diving course in Hurghada with Diving Star today and experience the thrill of scuba diving in Egypt's stunning Red Sea.
Diving Course Hurghada: Prices List
| Courses | Course Manual | Price |
| --- | --- | --- |
| PADI Open Water Diver | √ | 360€ |
| PADI Advanced open water | √ | 270€ |
| First Aid Response | √ | 215€ |
| PADI Rescue Diver | √ | 380€ |
| PADI Dive Master | √ | 900€ |
| PADI Deep Diver | √ | 270€ |
| PADI Nitrox Diver | √ | 215€ |
| PADI Wreck Diver | √ | 300€ |
| PADI Sidemount Diver | √ | 330€ |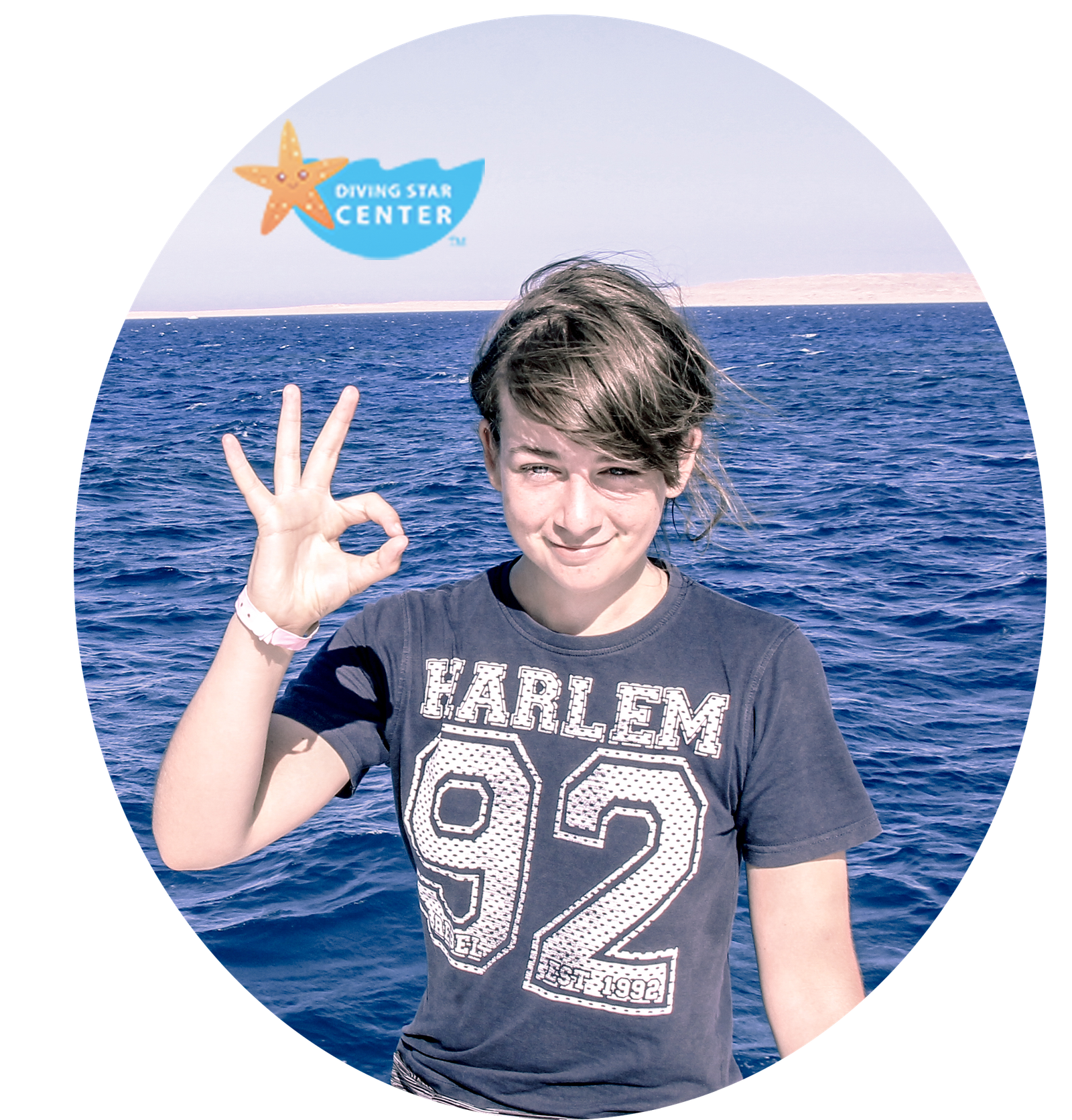 Choose Your Diving Courses – PADI Diving School
Our policies
Diving Star Diving School has some polices for all course guests on our boat. Firstly we bring you to the PADI office when you arrive in Hurghada so you can take all your material. All these materials are in the course price listed (Except Dive Master.) We will pick up the material for you if you arrive in Hurghada late at night. Please also note that the Open Water course includes the diving equipment. For all other courses there is an additional cost for the equipment.
In our center we have a lenient cancellation policy. If you start 1 day of your course and have to cancel we will charge you only for the materials and 60 Euros for the instructor for the first day. Furthermore, if you complete 2 or more days of your course and wish to cancel we will charge you for the total course. However you are welcome to come back and finish your course any other time without any additional charges. There is no time limit. Moreover, you are welcome to take a day break with no additional charges if you feel tired during your course.
In addition, our preferable payment is Euros because we buy all diving materials and equipment in Euros. However if you would like to pay in another currency you can. Please be aware that our exchange rate is decided based on the rate we buy all the equipment and PADI materials.  
107 Abu Ramada Street - Beside Meraki Hotel